Post updated on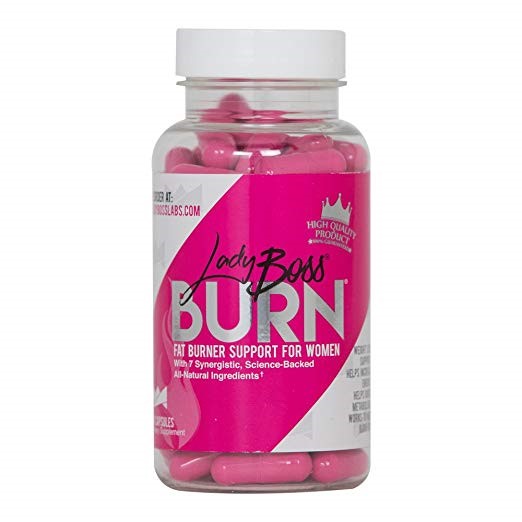 Lady Boss Burn is a fat burning pill that's clearly marketed at women. Both the packaging and website carry a feminine feel, with hot pink and silver-gray being the chosen color palette for this female fat burner.
Lady Boss was founded by fitness expert and published author, Kaelin Tuell Poulin. Her success at losing 65 pounds in seven months has been a great draw to her fat burning pill.
A quick look on her Instagram page shows that she has 169 thousand followers and claims that she has helped 1.3 million women lose weight.
In this review, we will look closely at this supplement and see whether it has the necessary ingredients to achieve what it sets out to.
 See The Most Effective Fat Burners for Women 
What Is Lady Boss Burn?
Lady Boss Burner is a gluten-free, non-GMO and all-natural supplement that is made in the USA.
It claims to help make unwanted pounds disappear through its natural weight loss formula, like a whole host of other products out there, the aim is to boost metabolism and kick-start the body's natural fat burning ability.
Unfortunately, Lady Boss Burn is a proprietary blend that doesn't share the doses of each ingredient. This immediately makes it difficult to get a good understanding of the product's efficacy and safety.
Considering that it retails at such a hefty price point we are surprised that the makers aren't more informative about their product.
How Does Lady Boss Burn Work?
According to the Lady Boss Burner website, the supplement helps reduce appetite, boosts energy and increases lipid fat oxidation. Which is just a fancy way of saying that it lowers body fat.
It claims to do all of this with just two pink capsules a day, one taken in the morning and another in the afternoon. Here's the thing…
Studies show that natural ingredients are only usually effective in larger doses, with that in mind we think two capsules a day is unlikely to be sufficient in order to see big results.
We could be wrong though, the only way to tell is to review the Ladyboss burn ingredients list:
Related: Leanbean Review: The Ultimate Fat Burner For Women
The Ingredients in Lady Boss Burn
In our experience, any fat burner is only going to be as good as the ingredients in it. This one comes at a premium price tag of $56 per bottle, and each bottle contains 60 pills, thus lasting you a month.
The Lady Boss Burn price would lead us to hope that it contains high-quality ingredients. On close inspection some of the extracts in this product appear to be effective however crucially some very effective appetite suppressants are not used in this fat burner.

Synephrine
Synephrine comes from bitter orange extract.
This ingredient is a rather powerful stimulant, which has the capacity to raise the metabolism and increase fat burning rates.
Furthermore, it has inflammation reducing properties which can be useful when working out. It also has some anti-bloating benefits.
Synephrine has become a popular ingredient in the weight loss world in recent years. However, there is some evidence to suggest that combining it with caffeine can be mildly toxic to the human body.
Some potentially dangerous side effects can occur including high blood pressure and fainting.
EGCG
EGCG is the acronym for "epigallocatechin gallate," which is a form of catechin. Catechins are active compounds, usually found in green tea. Although we are unsure of the precise amount found in Ladyboss Burn, its presence in this fat burner is certainly no bad thing.
It has several health benefits but, most importantly, it has thermogenic properties. This means that it raises your core temperature and helps to burn fat.
A number of studies have shown that it has positive effects on fat metabolism at rest and also during exercise.
Caffeine
Caffeine is naturally occurring and often extracted from tea leaves and coffee beans. It is considered to be a safe, natural stimulant and can help with alertness and concentration while calorie intake is also reduced.
Many studies have shown that it can also increase metabolism. Unfortunately, it is easy to build up a resistance to the effects of caffeine and its effectiveness may, therefore, be reduced over time.
It has also been hypothesized that Caffeine can cause conception issues in women, as well as anxiety and insomnia; so its dosage should be further looked into. Unfortunately, this being a proprietary blend makes it hard to know if there could be any unexpected side effects with Ladyboss burn.
5-HTP
5-HTP is a naturally occurring amino acid. It is thought to boost the satisfaction we feel after consuming food and reduce cravings.
It can also have calming effects and help you sleep better. This could be an advantage if you suffer from night-time cravings due to restless sleep.
However, there needs to be more research done into its side effects. Preliminary studies have suggested that too much of it may be linked to muscle spasms and stomach cramps.
White Willow Bark
White willow bark is considered to be "nature's aspirin" and comes from willow trees that are two to three years old. Black and white bark are both popularly used in herbal medicine.
It is certainly not a proven fat burning ingredient, however, it may have other health benefits.
Most notably some research has claimed that it offers anti-inflammatory properties, making it suitable to treat joint pain, which may be useful if you doing strenuous workouts.
Forskolin
Forskolin is used in traditional Indian medicine. This plant is known to reduce inflammation. There is also some limited evidence to suggest it may help in removing stubborn fat.
Yohimbine
Yohimbine is a well-known stimulant which can suppress the appetite. It may not be very effective on its own, but it could work alongside other ingredients within the supplement to promote fat burning.
It is difficult to judge its effectiveness since like all the ingredients, we can't see how much each pill actually contains.
Missing Ingredients
There are a number of proven fat burning ingredients that are missing from Lady Boss Burn. These include:
Glucomannan
This is an extremely effective hunger-busting ingredient. It is a known appetite suppressant which bulks out the digestive tract, leaving you feeling fuller for longer.
Cayenne Pepper
This is one of the best metabolism boosting ingredients around. It is an effective thermogenic ingredient and, thus, incredibly popular in the fat burning world.
It has the ability to raise the body's core temperature, which in turn encourages your body to burn calories to return to and maintain its normal temperature.
There are also several studies which have shown chili and hot spice can promote feelings of fullness and thereby aid weight loss.
Black Pepper Extract
This ingredient doesn't assist with weight loss, but it can help with absorption and therefore can increase the effectiveness of the supplement. This would have made it an important addition to Lady Boss Burn.
Side Effects of Lady Boss Burn
Some potential Lady Boss Burner side effects may include insomnia (perhaps due to the caffeine content), digestive issues, headaches, and maybe even anxiety. These are largely down to the stimulating ingredients in the supplement.
As discussed above, combining bitter orange with caffeine has been known to cause some unwanted side effects. Moreover, there are ingredients, like white willow bark and 5-HTP, which can cause stomach issues if taken in high doses.
Given that this supplement doesn't break down its doses you may have to take a trial and error approach to how many capsules you consume In a day.
 The most effective Fat Burners for Women 
Lady Boss Burn Reviews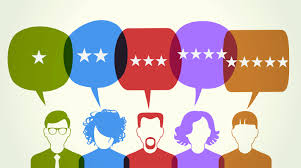 At the time of writing this review, the Amazon customer rating average for Lady Boss Burner stands at 4 out of 5.
Not bad at all but still a little room for improvement.
Most 5-star raters commented that it gave them increased energy. They also said it had to be taken with a meal, otherwise, it left them feeling nauseous.
Low raters complained that they experienced no weight loss, with some commenting that they experienced adverse reactions.
Generally speaking, the Lady Boss program seems to have some good reviews with a dedicated following on social media.
The creator has played a pivotal role in this following, sharing her history and journey as well talking about her experiences with bullying at school.
But whether all these people actually purchase the supplement regularly or not is whole different story…
Will Lady Boss Burner Help You Lose Weight?
Lady Boss Burner may bring some fat burning benefits in conjunction with a healthy diet and lifestyle.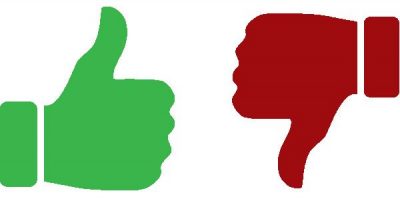 Pros
Large social media following
Contains some proven weight loss ingredients
May give you an energy boost
Cons
Relatively expensive
Proprietary blend means we can't see the quantities of the ingredients
Missing key appetite suppressants associated with female weight loss
Summary
With there being so many dietary supplements in the market, doing your research and evaluating ingredients is crucial. Especially when you are paying more than small money for your diet pills.
While Lady Boss Burner pills do contain some science-backed fat burning ingredients, we would conclude that much of the hype, fever and support for the supplement is down to the personalized marketing strategy used.
Look.
In terms of simple value for money and effectiveness, this is a proprietary blend and so we can't fairly judge the quality nor the quantity of the ingredients it contains.
Furthermore, Lady Boss Burn does appear to have got things a bit upside down when it comes to formulating a product for women. It doesn't include many appetite suppressants. However, it does include stimulants, which can have the potential to cause unpleasant side effects.
All in all, we believe there are better alternatives on the market which have more proven ingredients.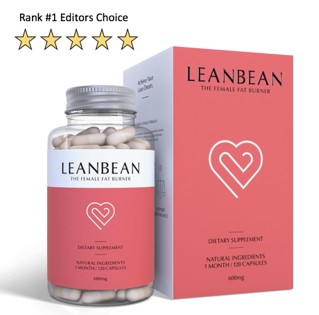 Get the lowdown on the top-rated female fat burners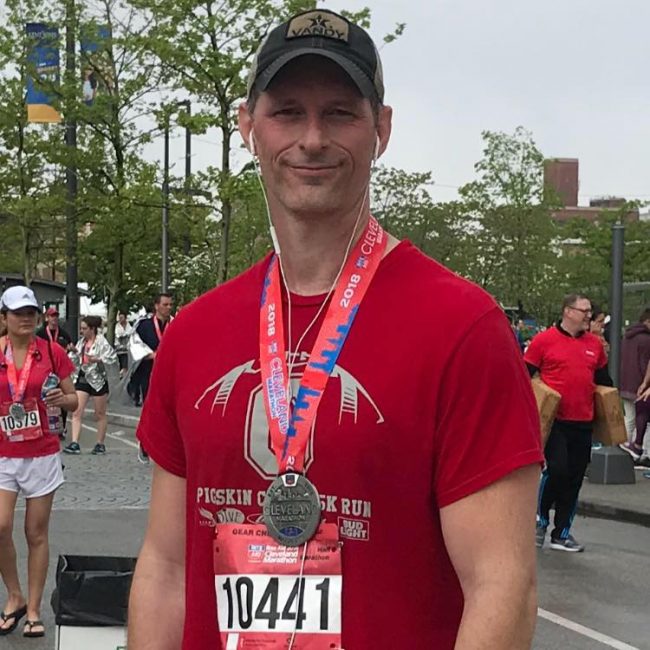 Ryan is a former college wrestler and lifelong fitness fanatic. He has run half marathons, done mud runs, placed in body transformation contests, coached wrestling and now coaches girls soccer. Not to mention he has also tried literally hundreds of supplements over the years and has a vast and thorough supplement knowledge. He has written for Muscle & Strength, Testosterone Junkie, The Sport Review and other publications. He is also the editor in chief of this website. Feel free connect with him on his LinkedIn page below.