(Last Updated On: October 26, 2015)
Having won 8 of his last 9 fights, and another bout just around the corner, John 'The Magician' Dodson has risen through the rankings to make MMA history, currently ranking the number 1 Flyweight in the sport.
Now more than ever Dodson intends to keep it that way. With the Zach Makovsky fight right around the corner on May 23rd, our TUF 14 winner intends to pull no punches and defend his legacy.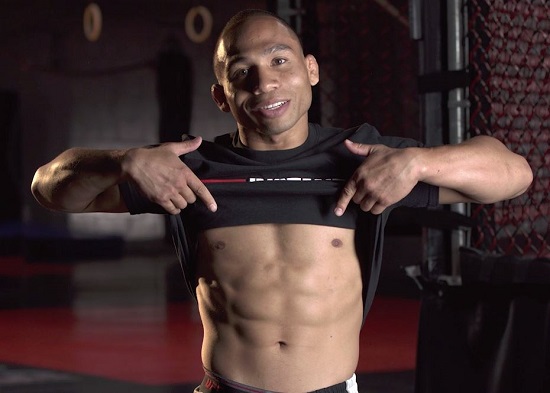 But just how did some kid in a Chuck E. Cheese working with chicken, pizzas and burgers, go from a John Doe to 'the' John Dodson?
A magician never reveals his secret, however looking at Dodson's past and how far he's come, we've managed to form some guidelines on becoming a UFC legend.
1.) Stay Humble, Stay Connected
Dodson began his training in early 2002. During this time, the only 'Magician' work the Flyweight did was whenever he was hosting of one of the restaurants many birthday parties.
It was at this very job that Dodson, by chance, found himself catering to the birthday wishes of the son MMA coaching legend Chris Luttrell – The man who talked world renown trainer Greg Jackson into MMA.
Already being familiar with a few of Luttrell's students through various training sessions, Dodson was asked his future plans for his  love of fighting. After a brief discussion, they invited Dodson to train at Jackson's, a place that would soon become Jackson Winkeljohn; the Mecca of Mixed Martial Arts. It was here, that John began his journey to becoming an MMA fighter.
2.) Train Right, Eat Right, Supplement Right
Being the best is hard work, and nothing worth having comes easy. That's why Dodson spends his time working out from morning 'til night. But putting in the hours just isn't enough, Dodson knows that he must not only train hard to win, but smarter as well.
As a master MMA fighter, John Dodson tactfully schedules his workouts, focusing on different aspects of fighting throughout the day.
In the morning, Dodson concentrates on strength training for power and cardio as a fat burner. Technique training and sparring happen immediately after. Finally, the number 1 Flyweight ends the day by mitt work and grapple training.
Working out for long periods can be tough, and the toll it takes on the body can be excessive. That's why Dodson ensures to take the right supplement that can keep up with his training.
John is one of the many Pro MMA fighters that uses the Instant Knockout www.instantknockout.com fat burner to help with his training and burn fat in time for a fight.
Using Instant Knockout, one of the only specially-designed fat burners for fighters, John Dodson has been able to: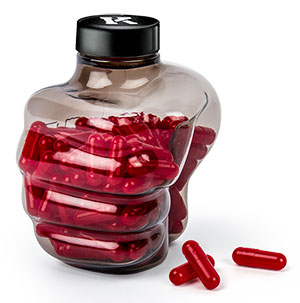 Maintain and build on muscle while keeping fat cell production to a minimum
Enjoy boosted energy levels for longer training periods all from natural ingredients
Have a suppressed appetite for help keeping the weight down
These benefits and more have helped Dodson keep lean, clean and mean for his upcoming fight with Zach Makovsky.
We've previously done a full review on Instant Knockout and rated it as our number 1 fat burner, that is very effective, safe and natural. It's every bit good as John says.
3.) Never Give Up
Like with everything, success doesn't come without its hardships and John Dodson can speak about that first-hand.
At the start of high school Dodson was severely bullied by the football team seniors. From repeated fights to being hogtied and shot with paintballs, the future fighter had seen it all. But that didn't stop John from losing hope. He continued to focus on wrestling and not give up his passion knowing it would one day lead him to greatness.
He owes this attitude to his mother, the unsung hero that Dodson claims made him the winner he is today. Her incredible parentage gave him the strong, independent mindset that we've grown to love and admire in the ring.
The Skinny
So there you have it, three key life lessons to learn from the one and only John 'The Magician' Dodson. To be the best, you must learn to keep an eye out for opportunity – it could happen when you least expect it. Stay on top of your diet and pummel your training, get tactful with your workouts, use fat burners and ensure your choice of nutrition is an absolute knockout.
Lastly, but most importantly, no matter how hard, or how big your dream is, never give up. Be driven by your raw ambition.