(Last Updated On: March 24, 2018)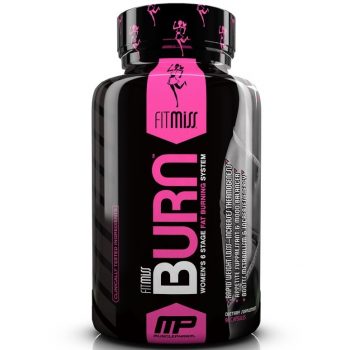 What is Fitmiss Burn?
Fitmiss Burn includes 90 capsules to help women burn fat, lose weight, curb their cravings and increase their energy levels.
According to the information on its packaging, Fitmiss Burn helps women kick-start their metabolism and deal with that annoying excess fat in the body. The supplement is said to be formulated and dosed specifically for women so that they can regain control over their health and go ahead to achieve their ambitions and goals.
It claims to work by:
Being a 6-stage women's fat burning system
Boosting metabolism and increases the levels of energy
Balancing mood and suppressing appetite
Increasing thermogenesis
In this Fitmiss Burn MusclePharm review, we will get a closer view of view supplement and the claims from the manufacturer to see how good it is for weight loss in women.
Who makes Fitmiss Burn?
This supplement is the work of the company MusclePharm, a nutritional company from the United States that was founded in 2010. The business is dedicated to creating workout supplements for men and women. A search for Fitmiss redirects to musclepharmcorp.com.
How does Fitmiss Burn by MusclePharm work?
To answer this question, we must review the ingredients in this supplement and their effectiveness in burning fat. Fitmiss Burn is a supplement that uses a lot of different ingredients. There's one big question though: Is this fat burner effective for women?
Let's take a look:
Before we dive into the ingredient review we would mention that stage 5 uses a 'water shedding diuretic complex'. This basically means your body gets rid of water weight, whilst this may help you lose a few pounds in the short term it's not a good way to burn fat overall. We actually think this is a bit of a cheat as it won't give you good results in the long run.
See our top 5 best fat burners for women on the market.
The Ingredients In Fitmiss Burn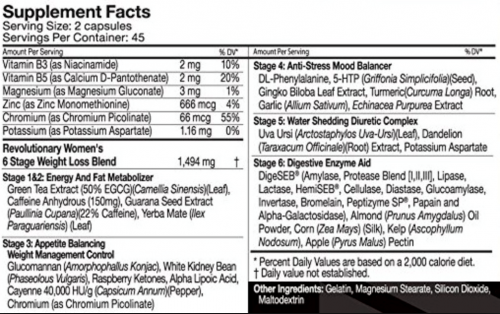 Green tea extract
Fitmiss has included this ingredient to boost energy, making it possible for the user to work out for longer a longer period. Several research findings have found that green tea extract is effective in inducing weight loss. Combine this with caffeine and you have a compound that has the capacity to burn fat fast. Its thermogenic properties make it a great source of energy that promotes the oxidation of body fat.
Caffeine Anhydrous
This ingredient can increase performance and energy levels. Its consumption causes lipolysis or the breaking down of fats. That's the good news, the bad news with this form of 'pure caffeine' is that using it for a long time makes it less effective. This is because caffeine is a stimulant that targets the body's central nervous system to increase mental alertness. Large amounts of this ingredient are inappropriate for women especially those using the contraceptive pill.
Raspberry ketones
Raspberry ketones have anti-obesity properties and are one of the most popular appetite suppressing and fat metabolizing ingredient in many weight loss regimens. This ingredient is believed to affect the hormone in the human body that is responsible for breaking down fat. Several studies have confirmed ketone's ability to increase metabolism, prevent obesity, reduce weight, prevent a fatty liver and lower the levels of triglyceride in the body.
Dandelion
We assume the makers have included this ingredient due to it being a diuretic. As we touched on before diuretics make you go to the toilet and get rid of excess water. That's not the best way to shape your body and burn fat in the long term though. This supplement might make you weigh less for a few days but once you rehydrate the weight will come straight back on.
Yohimbine HCL
Yohimbine HCL has medicinal chemicals that help reduce exhaustion, it's not our favorite ingredient for weight loss in women though. That's because this ingredient has been linked to several side effects such as dizziness and nausea. There is also some scientific evidence disproving Yohimbine's ability to improve strength or muscle tone.
Glucomannan
There is lots of scientific evidence to prove that glucomannan helps in the treatment of obesity. It has been found to help people in losing weight without experiencing hunger symptoms like stomach pain. This soluble dietary fiber significantly lowers the user's cholesterol levels and can help them lose as much as 5.5 pounds in less than two months. It achieves this by making the user feel fuller and therefore in no need to eat. It is quite safe and effective in treating people struggling with severe obesity.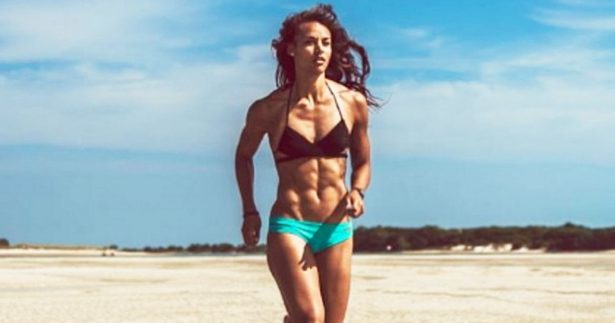 Fitmiss Burn weight management side effects
Usually, side effects associated with fat burner supplements are not too much to be worried about. However, if you find them too unpleasant, consider reducing your daily dose. You can do this until your body becomes accustomed to the supplement, at which point you can increase the dosage to the recommended daily amount.
With Fitmiss burn, there are some stimulants like Yohimbine, on rare occasions they can cause side effects such as:
Irregular heartbeat
Sickness
Insomnia
Jitteriness
There's also some diuretics and laxatives in this formula, namely: Dandelion extract. As you'll be aware may increase your need to go to the toilet.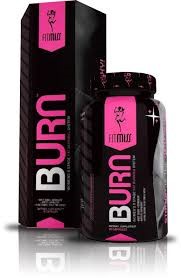 To see our list of the best fat burners for women click here
Fitmiss Burn weight management reviews
Available reviews show a mixed satisfaction with the effectiveness of this supplement. Only a few of the user reviews we read reported experiencing any of the unpleasant side effects.
However, there were a significant number of users that said they did not see any notable change to their weight after using it for a few weeks.
While a few users say using it was a total waste of time, others say they are unsure of the results. One customer review advises those who buy it to remember to drink a gallon of water a day in order to make sure they don't get cramps.
Some people did report decent results though, one woman said that it helped her feel less bloated another said it helped her with energy for her evening workouts.
Will Fitmiss Burn weight management help you lose weight?
Some of the ingredients used in this supplement are backed by scientific evidence in helping people lose weight. We don't like this fat burning formula when it comes to women, however, we think there's too much caffeine in it and ingredients like Yohimbine often come with the risk of a number of uncomfortable side effects.
Fitmiss Burn pros include:
It is relatively cheap – given the number of ingredients included in this supplement, the price of $29.95 is quite low
There's a couple of our favorite ingredients
Fitmiss Burn cons include:
Diuretics like Dandelion are not effective for long-term weight loss
Some users have experienced side effects after using it for over a week
'Caffeine Anhydrous' is not the best ingredient for a female fat burner
Final Thoughts
By following the instructions included on the Fitmiss Burn packaging you should be able to take this supplement safely. However, in concluding this review we don't think this supplement is the best fat burner for female users. The ingredient profile includes strong stimulants like 'caffeine anhydrous' and laxatives like Dandelion. There's a chance your trips to the toilet might increase with this supplement, meaning you drop a bit of weight for a few days, but if you really want to prep your body for long-term fat burning we think there are better options.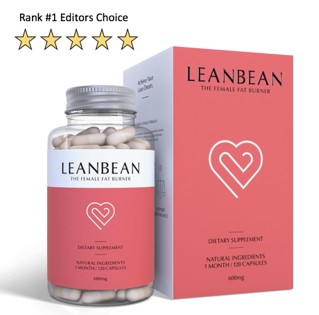 Visit to see the full review of our current number 1 fat burner for women.