Post updated on
You have probably heard the saying "abs are made in the kitchen". That is why we found it a necessity to include some info on her diet along with her ab routine. Give it a try and see what it does for you.
Workout 
However, I have a pretty hectic schedule and often don't have time to fit in a session solely focusing on ab work. Low body fat and compound lifts will give you great abs. Adding in isolation exercises could give you amazing abs.
What does your diet look like when you are trying to get lean?
I go low carbs and keep it clean. I take a different approach than most bodybuilder/fitness types who insist on eating every 2 hours. I will probably eat 4 meals a day including a pre work out snack when getting lean.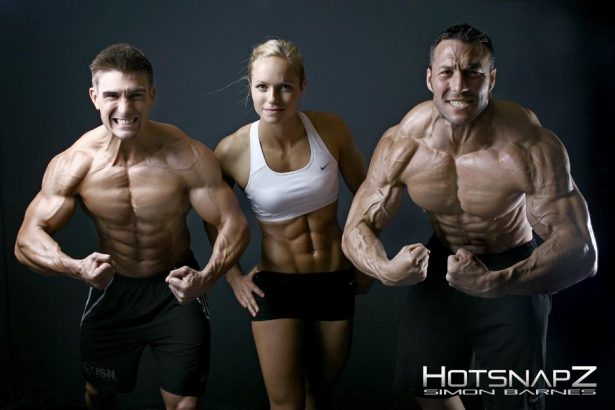 List the top 10 foods we would find in your kitchen:
Turkey
White fish
Granola (my biggest weakness)
Cajun spice- on everything
Broccoli
Quark
Frozen berries
Mixed nuts
Venison
Eggs
Source: Emma Storey Gordon Interview
Emma Storey-Gordon
Facebook page: www.facebook.com/Esgfitness
Twiitter: @Esgfitness