(Last Updated On: May 15, 2020)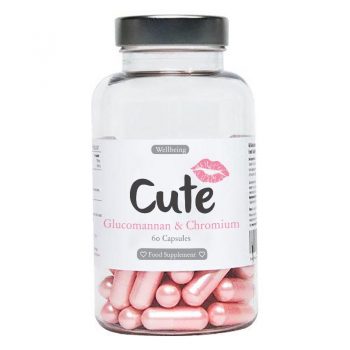 Losing weight can be an uphill struggle.
Not only do you have to contend with calorie counting, workouts and planning your meals – there is also the endless internal battle against unhealthy cravings.
Most diets fail because of a simple lack of willpower.
It could be a colleague bringing in donuts, or a special offer on your favorite flavor of chips, but either way – the diet is ruined.
One of the ways to fight hunger and reach your weight loss goals is by using an appetite suppressant.
The trouble is, there are many different products claiming to curb hunger…
And they are not all as effective as they make out.
But don't despair. That's what we are here for!
In this review, we will be examining Cute Nutrition Craving Crusher to find out if it really can "crush cravings", or if it's just a waste of time and money.
What is Cute Nutrition Craving Crusher?
Cute Nutrition Craving Crusher is an appetite suppressant supplement manufactured by the company of the same name.
It claims to support weight loss by helping you control your portion sizes and calorie consumption.
The entire Cute Nutrition range is exclusively targeted towards women. Everything from the website, to the packaging, is modern and has a strong feminine vibe.
Even the product's bottles feature a lipstick kiss stain on the labels.
It's all very pretty.
But of course, we know by now not to judge a product by its packaging, right?
After all, an attractive bottle might make you want to put your hand in your pocket, but it isn't going to help you lose weight. One other thing that set alarm bells ringing was the pink capsules, we don't generally favor colorful capsule as generally they 'scream' style and 'no substance'.
So, let's get down to business and find out if Cute Nutrition Craving Crusher really works…
How does Cute Nutrition Craving Crusher work?
This appetite suppressant claims to curb hunger and crush cravings. They say they achieve this by using ingredients that bulk out the gut and regulate blood sugar.
All sensations of hunger begin in the digestive system. Once your stomach and upper intestine become empty, signals are sent to the brain encouraging the release of a hormone called 'ghrelin'.
This is commonly known as the "hunger hormone".
It makes your stomach contract and spasm, causing the sensation of hunger.
By bulking out the gut, Cute Nutrition Craving Crusher prolongs the length of time before ghrelin is released, delaying hunger.
Blood sugar levels that are out of balance result in sweet food cravings that are difficult to ignore.
This all sounds rather promising. Can Cute Nutrition Craving Crusher really have these effects?
There's only one sure-fire way to find out…
It's time to examine the ingredients.
Cute Nutrition Craving Crusher Ingredients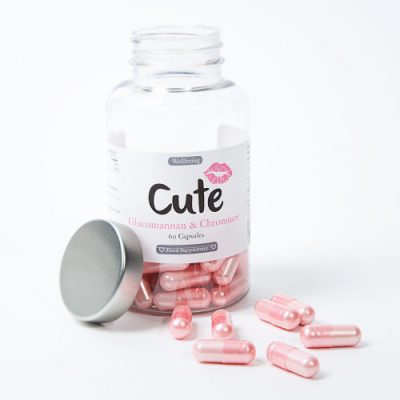 We have to admit, we were a little taken aback when we saw Cute Nutrition Craving Crusher only contains two active ingredients:
Glucomannan – 500 mg
Glucomannan is a type of water-soluble fiber that is derived from the root of a plant known as "konjac". For this reason, it is also sometimes referred to as "konjac fiber".
Konjac is native to southeast Asia, where it has been used in traditional medicines and culinary dishes for many years.
The primary benefit of glucomannan is the way it works to absorb water quickly and efficiently. If we were to add a small amount of glucomannan powder to a glass of water, all the water would be transformed into a thick jelly.
It is because of these properties that it is a useful ingredient in weight loss supplements.
By sucking up fluid and swelling into a gel mass in the digestive system; glucomannan fills out the gut and makes you feel full.
This fools the brain into thinking you have eaten enough food, preventing feelings of hunger.
Glucomannan is a very effective natural ingredient for appetite suppression. We approve of its use as one of the two ingredients in Cute Nutrition Craving Crusher.
Chromium Picolinate – 240 mg
Chromium picolinate is simply another form of the mineral chromium that is more easily absorbed by the body. For this reason, it is the most common type of chromium found in dietary supplements.
Chromium helps with weight loss by assisting in the regulation of blood sugar.
In healthy people, blood sugar levels naturally rise and fall according to how much food we have consumed and when.
During a change to a healthier diet, you likely have cut down on not only the amount of food you are consuming but also the number of sweet foods too.
Of course, this is the correct thing to do.
However, you will almost certainly feel strong cravings for sweet foods as a result of the blood sugar fall in response to your new diet.
Chromium helps to maintain a blood sugar balance, avoiding peaks and troughs throughout the day that lead to intense sugar cravings. Therefore, chromium supports your willpower when faced with the opportunity for a sugary snack.
There is no doubt that the two ingredients used in Cute Nutrition Craving Crusher are good choices.
That said, we feel it is a little disappointing to see a formula that is so basic. No doubt this is what contributes to the cheap price of Cute nutrition.
Missing Ingredients
In our opinion, the following are missing ingredients that would have made this product much more powerful and effective:
Cayenne Pepper
Cayenne pepper contains a compound called 'capsaicin', which is responsible for the heat in chilies
This compound can increase calorie burn at the same time as curbing hunger, providing a double-barrel benefit for weight loss.
Garcinia Cambogia
This popular extract is widely used in weight loss products due to its hunger reducing properties.
It contains a chemical called hydroxycitric acid, which elevates levels of the "happy hormone" serotonin, improving your mood and acting as an appetite suppressant.
Green Coffee
Green coffee is unroasted or processed coffee beans.
They contain an active ingredient called "chlorogenic acid", which is destroyed during the roasting process.
Chlorogenic acid acts as a natural appetite suppressant, as well as boosting the amount of fat the body burns as fuel.
Side effects with Cute Nutrition Craving Crusher
As with any weight loss product, you should always take a moment or two to research the potential side effects before making a decision.
The good news is, with fewer ingredients, the risk of side effects is also reduced.
Glucomannan needs to be treated with some caution, though.
As a soluble fiber, it can present a risk of stomach issues. That said we would expect to see that in a dedicated Glucomannan supplement.
Chromium has occasionally been reported to cause irregular heartbeat, headaches and insomnia – but this is also very rare.
Cute Nutrition Craving Crusher Price
Cute Nutrition Craving Crusher is priced at $20 for a bottle of 60 capsules.
The directions state to take one capsule 30 minutes before a meal, so assuming you eat three meals a day, one bottle will last a little under 3 weeks.
We think you will agree that this is a very low price for a weight loss supplement.
The saying "you get what you pay for", comes to mind here.
We think the reason that Cute Nutrition Craving Crusher is so cheap, is because it contains barely any ingredients.
It might look like a bargain, but in reality, you can find much more powerful products for a little more money.
Cute Nutrition Craving Crusher Reviews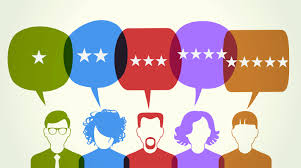 Cute Nutrition Craving Crusher has a review area on their own website.
Of course, it was little surprise to see a plethora of 5-star reviews here. Unfortunately, there is no photographic evidence on the website to back these up.
Luckily, Cute Nutrition Craving Crusher is also sold on Amazon – so we were able to find some good varied reviews there.
It has an average Amazon star rating of 3.6.
However, out of a total of 30 reviews, 53 percent were 5-star, so more than half of all customers do seem happy with the purchase.
Will Cute Nutrition Craving Crusher Help You Lose Weight?
This is the question everyone cares about.
In our opinion, there is certainly potential for Cute Nutrition Craving Crusher to help you lose a modest amount of weight by controlling the appetite.
Glucomannan and chromium are frequently used ingredients in weight loss supplements; though they are usually included as part of a bigger formula.
They are individually effective as hunger suppressants and craving reducers, but we still think you can get a lot better value for money elsewhere.
If you are serious about losing weight, Cute Nutrition Craving Crusher will likely help you a little, but won't pack the sort of punch other products do.
Pros and Cons of Cute Nutrition Craving Crusher
Low priced – 60 capsules for only $20
Uses glucomannan, an effective appetite suppressant
Attractive packaging
Cons
Formula is thin
Missing powerful ingredients such as green coffee and garcinia cambogia
Bottle lasts less than three weeks
Conclusion on Cute Nutrition Craving Crusher
Here we find ourselves at the end of our Cute Nutrition Craving Crusher Review.
In summary, we would have to be honest about our disappointment in the formula used.
While glucomannan and chromium do have appetite regulating properties, there is just too much room left where other ingredients could be added to the mix.
Some of our favorite appetite suppressants were missing, which makes us feel like the product hasn't been well considered.
So, what is the bottom line?
Cute Nutrition Craving Crusher has attractive packaging and markets themselves very well. However, when it comes to substance, they fall short of delivering the kind of impact you should be looking for in a weight loss pill, you would be better off with any of the supplements from our article on the best diet pills for women.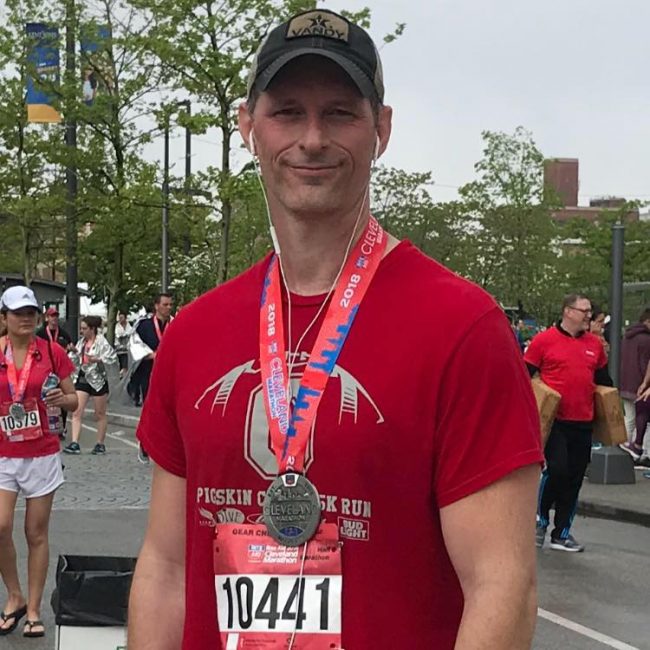 Ryan is a former college wrestler and lifelong fitness fanatic. He has run half marathons, done mud runs, placed in body transformation contests, coached wrestling and now coaches girls soccer. Not to mention he has also tried literally hundreds of supplements over the years and has a vast and thorough supplement knowledge. He has written for Muscle & Strength, Testosterone Junkie, The Sport Review and other publications. He is also the editor in chief of this website. Feel free connect with him on his LinkedIn page below.