Post updated on
We all know that the fastest way to build muscle is through taking steroids. The problem is that taking steroids has major drawbacks.
The good news is there are some alternatives out there that can give you the effect of steroids but are much safer.
The nice part is they are perfectly legal and have actually been gaining quite a bit in popularity lately. That is why we decided it was time to review the best steroid alternatives that will build the most muscle.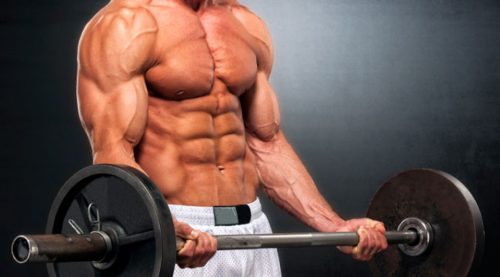 Side Effects From Steroids
Real steroids can come with some really nasty side effects and they can be downright dangerous if you don't know what you are doing.
Some of these side effects include:
Increased acne
Shrinking of the testicles
Sleeplessness
Mood Swings (roid rage)
Growth of breast tissue in men
Increased blood pressure
Impotence
Fatigue
Stroke
and more
Needless to say, these side effects are not what you are looking for and if you don't know what you are doing you can really screw up your testosterone production and even end up with your body producing no testosterone at all on its own. That would seriously mess you up for life.
Other Dangers of Steroids
Let's not forget the fact that steroids are illegal and you can end in jail if you get caught buying them or possessing them.
Not to mention you can get totally screwed if you get a bad batch or some fake steroids that you end up injecting, and it's not like you can really go to the cops about it either so it happens more often than you might think.
This is why it is better to go with steroid alternatives that are perfectly safe and legal. No having to worry about weird side-effects, law enforcement or actually buying horse tranquilizer from a shady dealer. Everything is legit.
Best Steroid Alternative Ingredients
When it comes to steroid alternatives here are the ingredients to look for:
20-Hydroxyecdysterone – This ingredient is derived from plants and is what some call the "plant steroid" for its potent anabolic effects. This ingredient has been shown to increase protein synthesis, nitrogen retention and muscle ATP content for some serious muscle building.
L-Leucine – This one is the most anabolic of all the amino acid. It is ten times as anabolic as any other amino acid making it a serious muscle builder.
Maca – This Peruvian herb has been shown to increase strength, stamina, sex drive, and fertility
Bovine Colostrum – This is an ingredient found in the milk from cows just after giving birth.  It has been shown to improve immune function and increase levels of IGF-1 which produces human grown hormone in the body.
L-Glutamine  – Glutamine is another amino acid that helps repair muscles for more muscle growth.
L-Arginine – Another amino acids that increase blood flow which leads to massive muscle pumps and muscle growth.
Whey Protein – We all know the benefits of whey protein as a muscle builder. Many steroid alternatives include whey protein as well.
Top Steroid Alternatives that Build Muscle
These are the top muscle building steroid alternatives on the market today.
1 D-Bal Max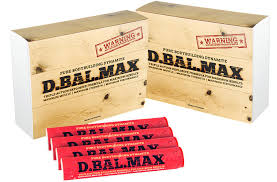 In first place on our list, we have D-Bal Max, this one is a beast of a supplement that mimics the effects of the top mass building steroid Dianabol.
This bad boy is 100%  legal though and without the harsh side effects of real steroids.
Taking a look at the ingredients and it is easy to see why we have this as the top steroid alternative for muscle building. This one is loaded with 20-Hydroxyecdysterone the plant-based anabolic muscle builder. They also loaded it up with muscle building BCAA's and whey protein on top of that to make you a muscle-building machine.
This one has some good rating around the internet and has a reputation for being the best of all the steroid alternatives.
The price on this one is currently $68.95 for a one month supply and you can get a better deal if you buy more. For example, the six month supply includes 2 free months worth and a Muscle Tea supplement as well.
They also offer free shipping worldwide so no matter where you are you can get this product without having to pay extra.
Pros
Uses 20-Hydroxyecdysterone, a solid anabolic muscle builder and highly anabolic
Loaded muscle building BCAA's
Whey protein for muscle repair and hypertrophy
Money-back guarantee
Ships worldwide for free
Save money buying in bulk
Good reviews
Cons
The most expensive supplement on this list
Can only be purchased on the manufacturer website
Website: dbalmax.com
2 DBol-GH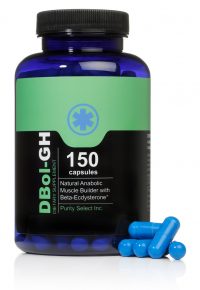 Next, on our list we have Dbol-GH, this one is another nice one that is made to mimic the muscle building effects of the steroid Dianabol.
Dbol-GH is also chock full of some really nice ingredients which is why we have it in second place on our list.
Looking at the ingredients and they have a nice combination
including a good dose of 20-Hydroxyecdysterone as well as L-Leucine the most anabolic of all the amino acids. They also have another one of our favorite anabolic muscle builders in Bovine Colostrum. Overall some pretty nice ingredients for building muscle.
Dbol-GH is a bit cheaper than our first selection and is priced at $59.99. If the price is a big factor for you then this one could be a good selection as it has comparable ingredients to our top selection and is $10 cheaper for a one month supply.
You can also get better deals when you buy in bulk with such offers as buy 3 get 1 free. They don't offer free shipping on this product unless the order is over $100.
There is also a money-back guarantee on this one as well so if you are not satisfied you can get your money back.
Pros
Uses 20-Hydroxyecdysterone, the anabolic muscle builder, and other top ingredients
Lower in price
Good reviews online
Buy 3 get one free
Free shipping for orders over $100
Cons
Only available on manufacturer website
Have to spend $100 to get free shipping
Website: www.HGH.com/Dbol-GH
3 Ana-GH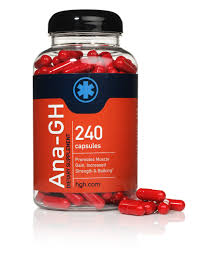 Up next we have Ana-GH. This one is another good muscle builder that is made to mimic the effects of Anadrol.
Anadrol is a steroid that helps you gain weight, muscle, and strength. It also has some really nasty side effects.
Luckily with Ana-GH you don't have to worry about any of these side effects but you still get the muscle gain.
Ana-GH has a strong dose of the anabolic amino acid L-Leucine along with the strength building herb Maca. They also included magnesium which is a solid testosterone boosting ingredient. On top of that, they used Horny Goat Weed to increase testosterone as well as increased libido.
The price on Ana-GH is $59.99 for a bottle which is a one month supply which is about average. They also have offers that save money when buying multiple bottles like buy 3 get 1 free.
You can get free shipping on Ana-GH if your purchase is over $100 and they have a money-back guarantee if you are not satisfied.
Pros
Uses solid muscle-building ingredients like L-Leucine and Acetyle-L-Carnitine
Uses magnesium to boost testosterone levels
Money-back guarantee
Average price
Mimics Anadrol without the nasty side effects
Cons
Only available on manufacturer website
$100 order required for free shipping
Website: www.ana-gh.com
4 D-Bol from Crazybulk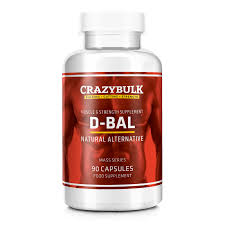 Next, we have another alternative to steroids that mimics steroid Dianabol, this one is made by CrazyBulk.
This one also has some good reviews and is likely the most popular supplement on the list.
This one is an amino acid based supplement that uses the Leucine, Valine, and Isoleucine along with whey protein and Tribulus Terrestris. All solid ingredients for muscle building and recovery.
While the ingredients are good the amounts on the ingredients is pretty weak. That is why this popular item is further down the list.
This product is also priced at $59.00 and they also offer a buy 3 and get one free. They also offer a money-back guarantee.
Pros
Popular supplement
Amino acid-based
Average in price
Cons
Low doses of ingredients
Only can be bought on manufacturer website
Website: www.crazybulk.com
5 RoidX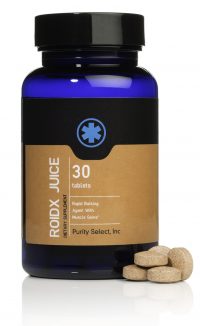 In fifth place on our list of best steroid alternatives for muscle building, we have RoidX.
RoidX is the least expensive supplement on the list so if you are on a budget then this could be one to consider.
Looking at the ingredients and this one uses the testosterone boosting shilajit, puncture vine and Magnesium. On tap of that, they include Dehydroepiandrosterone which is another muscle builder.
As we said earlier RoidX is the lowest price steroid alternative on the list. The price on this one is $49.00 for a bottle. As with the rest of them, you can save money if you buy in bulk.
This one also features worldwide shipping and a money-back guarantee. Nothing to lose and only muscle to gain.
Pros
Least expensive on the list
Solid testosterone boosting ingredients
Save money buying in bulk
Free shipping on orders over $100
Cons
Not available in stores, only on customer website
More of a testosterone booster and less anabolic
Website: www.roidx.com
Putting it All Together
There you have the 5 best steroid alternatives on the market that will build muscle. The nice part about these is you don't have to worry about all the nasty side effects that come with steroids, you don't have to worry about getting arrested or getting a bad batch of some weird roids either.
Dbol-Max is our top selection for its superior ingredients, reviews and reputation. It is definitely a superior muscle builder. Dbol-GH and Ana-GH are also really nice and less expensive so you may want to consider them as well.
Be sure to put your time in at the gym and train hard. These products won't make you jacked if you are a lazy couch potato. Put in the work and you will get the results.  Also, make sure you follow the instruction on each of these products to get the most out of them. Now get to it.