(Last Updated On: May 15, 2020)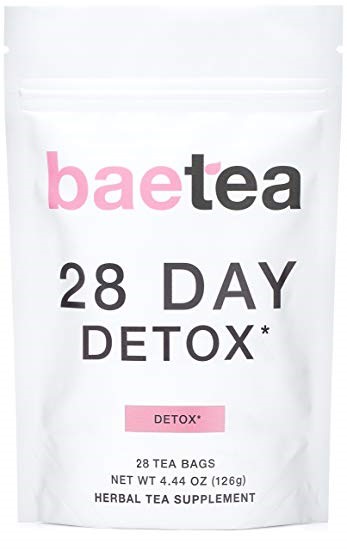 We have seen detox teas like this all over the internet and social media. Baetea is yet another one that is a blend of herbs and promises to help you lose weight in 28 days.
To be honest, we don't usually rate products that sell themselves around skinny! After all everyone wants those killer curves these days rather than looking like a twig.
I am sure the number one question on your mind is whether it works to help you look fit.
This baetea 28-day teatox review will make sure you have the right information to help you decide whether to buy it or not.
What is baetea?
Baetea is a detox tea that is supposed to help you lose weight by boosting your energy as well as calming and cleansing your body. Other claimed benefits include appetite suppression and the inclusion of vitamins to keep you energetic and healthy.
When the teatox arrives it comes in 28 pyramid teabags. All you are supposed to do is boil water, insert the tea bag and let it sit inside for about 3 to 5 minutes before it is ready to drink.
Baetea costs $49 for a 28-day supply which we consider a high price for a detox tea, especially when you only receive two servings per day.
Who is baetea made for?
Baetea is for you if you have no problems with spending a reasonable amount of time in the bathroom to lose weight.
It might appear to be a good product for women, but then it has guarana, a strong stimulant that is not well suited to female users.
It is also not for you if you are desperate for a great tasting product. Many customers do not seem to like Baetea's taste due to its varied and quite obscure ingredient list.
Baetea Ingredients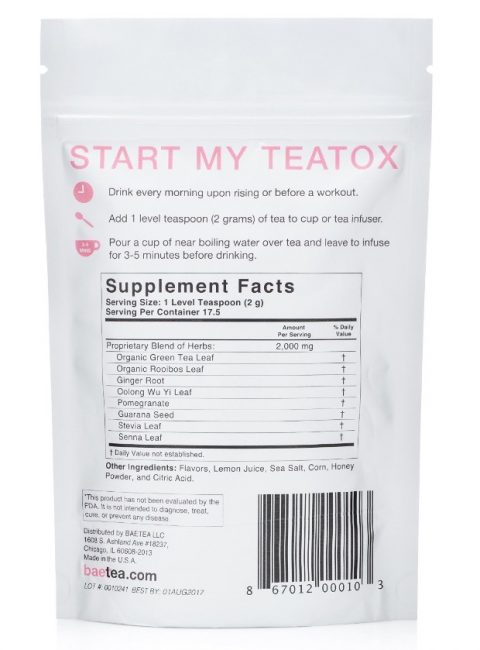 The truth about whether or not a product works is in its ingredients. The more proven weight loss ingredients, the better.
Let's see if baetea passes the test.
Matcha Green Tea
We like this ingredient because it has antioxidants that are beneficial for your fat burning journey.
It also contains caffeine that gives you that extra boost, enabling you to add a few more hours to your weekly training schedule. And according to one study, green tea was found to significantly increase the oxidation of fats in women when combined with a 30-minute walk.
Rooibos leaf
This is sweet tea native to South Africa and may have even more antioxidants than green tea. Its first claimed benefit is that it is low in calories. Although come to think of it, weight loss supplements shouldn't contain any calories at all!
It also contains aspalathin that helps reduce the production of stress hormones that may cause hunger and storage of fats.
Research has also shown that rooibos tea may help reduce weight by affecting energy balance. It "decides" what you use as energy and what you store as fat. (2)
Ginger Root
Ginger root is a multi-purpose ingredient that has been used for centuries. It is thought to be an anti-inflammatory and has been used to help ease nausea.
This root has also been found to aid the excretion of toxins by improving bowel movements and cleaning the colon. (3)
However, the authors of the study pointed out that many of the benefits seem to be hearsay rather than fact. Any weight loss claims are likely to have been passed around through word of mouth rather than actual scientific studies.
Garcinia Cambogia Extract
This has become an increasingly popular ingredient in weight loss supplements. It has been shown to aid in weight loss by increasing serotonin levels. An increase in production of this hormone can suppress appetite. (4)
It can also block the production of fat and reduce excess weight around the belly. This could be down to the fact that garcinia cambogia inhibits the production of an enzyme that is key in the production of fat. (5)
Pomegranate
Pomegranate has some great overall health benefits, as there are cases where it is believed to have helped with lowering blood pressure and decreasing incidences of cardiovascular disease.
However, it is completely unproven when it comes to tackling obesity and weight gain.
The juice itself is also known to interfere with certain medications so we'd check with your doctor before using it.
Guarana Seed
This is a powerful stimulant. It contains theophylline and theobromine which have some similarities to caffeine.
Stated weight loss benefits include increasing your metabolism, burning fat cells and decreasing your appetite.
However…
Considering Baetea already has green tea, another ingredient that contains caffeine, we feel the inclusion of guarana to be overkill. Using it for a long time or taking too much of it may also cause irritable bowel syndrome, jitters, anxiety, insomnia, and headaches.
Missing ingredients
This detox tea has some weight loss ingredients like rooibos that are not very common. However, we feel it still has very few weight loss ingredients.
We would have loved to see some cayenne pepper extract. Our research shows that when you eat cayenne pepper, it may raise your metabolism for up to thirty minutes. (6)
Konjac fiber would also have been great because it aids weight loss by delaying emptying of your stomach, is low in calories and also reduces the absorption of fats and proteins. (7)
Turmeric is also a good addition as it is low in stimulants but still leaves you looking leaner.
Baetea 28 day detox reviews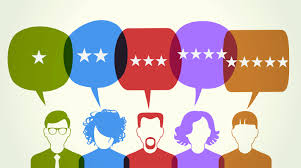 Customer reviews are perhaps the best way to find out if the baetea detox results really justify its price. After assessing the product it seems the feedback is mixed, what's more, there also doesn't seem to be much of a difference between the 28-day detox and the baetea 14-day before and after results.
Our research found that some customers seem to be impressed, but there are also plenty of unhappy ones as well.
One of them states:
"This tea is great. I was on a healthy diet before getting it, but I had problems with bloating and water retention. This tea has been a great help with both of them."
Another one agrees:
"I bought this for the detox benefits. I had seen a lot of the baetea 14-day detox reviews, but I did not believe them. I was surprised when I lost quite a few pounds. I am almost finishing my course, and I am happy with it." 
That said, many customers were unhappy with baetea.
This included this one Amazon buyer who said:
"I have been trying this product for two weeks, I have seen no improvement to my body or mood. I will not be buying again."
And another who said:
'I asked for a refund but wasn't successful, this is a gimmick product'.
Side effects and baetea
Serious side effects with weight loss teas are not common. That's because most of the ingredients are natural and widely available in foodstuffs. However, due to the high laxative content in baetea you may find yourself visiting the toilet more regularly than normal.
The stimulant content with this supplement is also quite high, meaning you might experience short-term discomfort.
Potential issues include:
Headaches
Nausea
Itchiness
Stomach cramps
Jitters
Pros and cons of baetea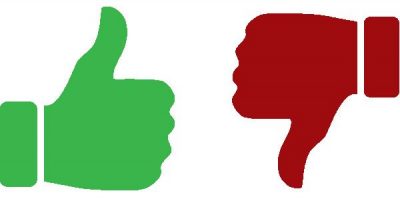 Pros
It contains green tea and Garcinia Cambodia
The ingredients are natural
It is easy to prepare
Cons
It may affect bowel movements
There are no exact measures for the ingredients
Stimulant content is higher than we'd like
Will baetea will work for you?
We would like to tell you, yes absolutely! But if the components are to be believed it is 50/50 at. best! While it has some of the ingredients that can aid weight loss, they aren't all impressive.
For this blend to work for you, you will 100% need to eat healthily and exercise. It is not a miracle tea.
In fact, there is nothing particularly impressive about this product.
If we were to compare baetea vs flat tummy tea, baetea might offer slightly more energy, but neither will give you an advantage when it comes to reducing bloat, or speeding up your long-term fat burning goals.
Wrapping up
This tea has been tried and tested. Apart from containing green tea, the other ingredients seem to have been included to make your body excrete water. This means that when you stop your 28-day course it is quite likely that you will pile the weight straight back on. You would be better off going with one of the products on our list of the best fat burners for women.
References